_
Digital Illustration Experiences
Our artists bring surprise and excitement, offering unique illustrations and digital engagement your guests will not forget.
Request a Quote
Order A Portrait Drawing From Photo
Illustrated headshots, group portraits, couples and family drawings, pet portraits, fashion sketches and more!
Who We Are
Through a combination of specialized creative talent and cutting edge technology Drawing Booth provides clients and their guests with artistic encounters that align brands with lasting transformative experiences.
Whether you are interested in live experiences that result in a branded takeaway, recorded content to stream, or participatory creative activities we can help you create memorable moments that give your participants the chance to see themselves in a new way.
Learn More
Virtual Offerings
Illustrated Headshots & Team Drawings
Live Virtual Portrait Sketch
Collaborative Coloring Book
Graphic Recording
Virtual Paint Night
Team Building Sketch Activities
Learn More
Digital Live Sketch Artists
Unique entertainment and gift for your next event
Instantly share your sketch digitally. Surprise and delight your guests with mobile printing, providing instant prints with zero floor footprint.
Personalize your giveaway with logos, themes, or event information with included custom branding.
A perfect ice breaker to entertain your guests at events of all sizes. Be part of the latest trends in digital art-making with the newest twist on an age old favorite.
Instantly Shareable
Custom Branding
Unique Gift
Enjoy a luxury experience with highly trained artists mingling with your guests, sketching their portrait in a matter of minutes on the latest technology.
How it Works
Our artists mingle in your crowd drawing your guests' portraits where they are (no waiting in line!). Drawings are emailed to the guests and printed on the spot.
Once the artist begins sketching, guests are attracted by the activity and request to have their own portraits drawn.
Digital artworks are quick and hassle free. Be part of the latest trends in digital art-making with a hand-drawn style.
Read FAQ
Live Projection
Add-on
Enjoy your drawings displayed up on a big screen for all to see.
Custom Branding
We include complementary branded backgrounds in our event packages with up to 2 rounds of revisions. Extensive customization require an additional fee.
Full color designs
Include your logo
Custom Artwork
View Examples
Sharing Options
Digital
Drawings are emailed or Airdropped to guests on the spot. Include your hashtag to encourage social sharing.
Printing
Our mobile printing comes standard in our package.
Printing Options
Our mobile printing comes standard in our package.
Mobile Printing

4 x 6 inch glossy (Included in Standard Package)

4 x 6" or 6 x 8" Printing Station
8 X 10" Lettersize Prints
4 X 6" Sticker Printing
Team Building
We supply the technology and the staff, you supply the attendees! Digital art workshops are a great way to get your team to collaborate, problem solve, and work together in an exciting flexible format.
Reportage
Capture Speakers with Their Ideas
Also great for award ceremonies, live performances, panels, and other presentations.
Fashion from Photos
Fashion Style
Documentary Sketch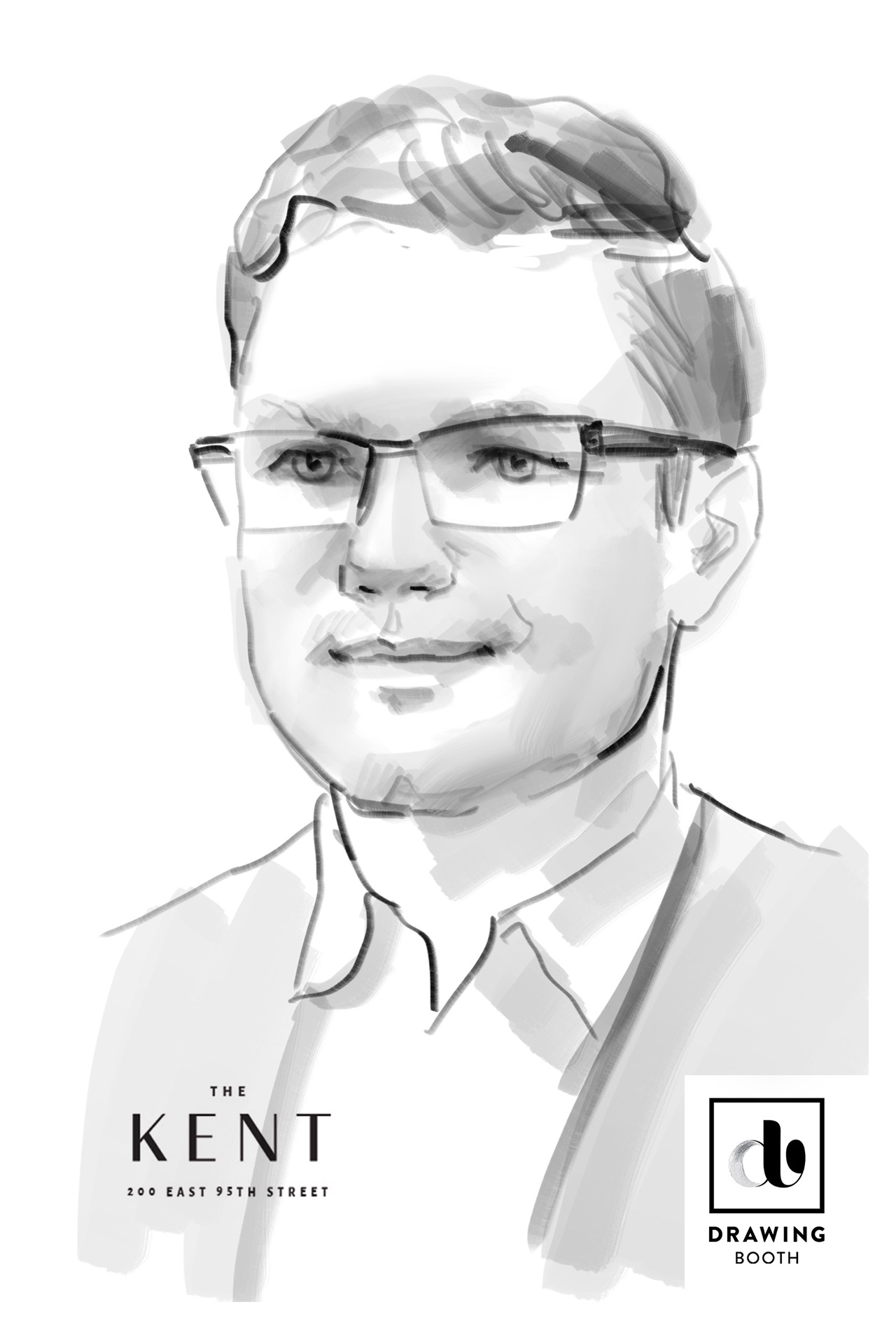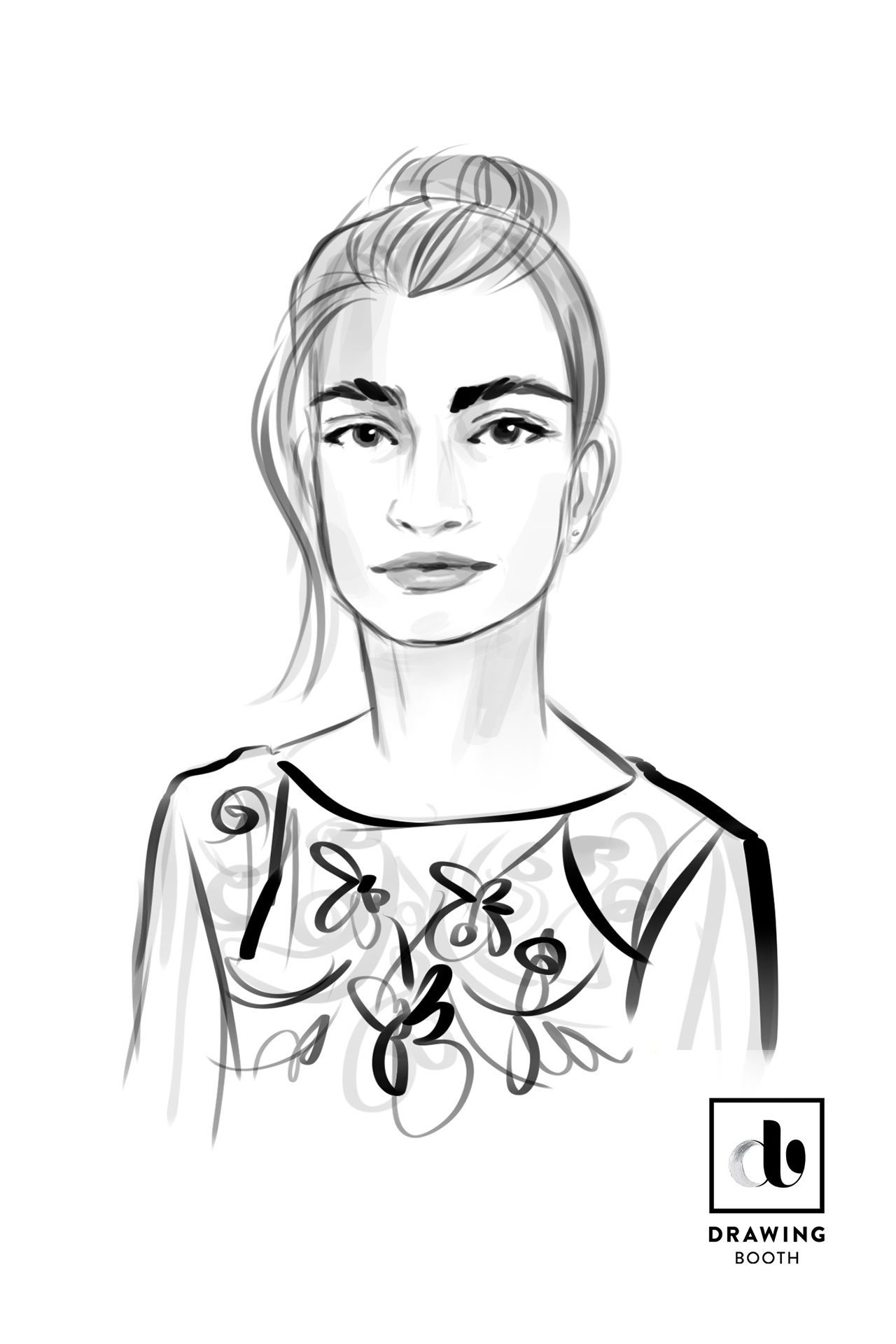 Couples Portraits
What Sets Us Apart
Style

Of our drawings and our approach.

Professionalism

A streamline process from planning to execution.

Dedicated Team

Excited to produce your vision.

Experience

As the first digital interactive portrait service we are constantly working to improve our services to better suit your needs.
Get in Touch
New York
Los Angeles
Chicago
London
Elke
Founder and CEO
Reach out to Elke for brainstorming creative or tech. If you are lucky she may even be drawing at your event!
elke@

drawingbooth.com
Shira
Director of Global Accounts
From inquiries to the final booking detail, Shira makes the booking process smooth and simple!
shira@

drawingbooth.com
Yasmin
Chief of Operations
Logistics, legal, management, and creative development. You may be in touch with Yasmin to get systems in order!
yasmin@

drawingbooth.com
❝We found the experience to be creative, interactive, experiential and memorable. It allows people to let down their guard and warm up for conversation and connecting with others. I also enjoy that it is personal as it is a picture of them! I am a huge fan of their work and the concept.❞
❝We hired Drawing Booth for a client event and cocktail party at a gallery in Chelsea. From start to finish the team was an absolute pleasure to work with. They created branded templates for our portraits, they interacted with the guests at the party, and they gave them something memorable to go home with rather than cheesy event swag. I would highly recommend them to anyone looking for that special something to add to their event. Bravo!❞
❝We are always looking to make events special for our clients, Drawing Booth made a memorable keepsake for guests. If you're looking for a creative activity for your meeting or event Drawing Booth is a sure winner.❞
❝Drawing Booth was a HUGE hit for my recent client event. People were so intrigued by the artists and asked a lot of questions while the drawing process was taking place and were amazed at the finished product. Once people started to walk around the event with their printed drawings more and more people jumped at the chance to have one of their own. Of course I had to get one for myself!❞
❝Drawing Booth is a delightful addition to any event. The guests love the experience. The setup is compact and efficient and their artists are talented and engaging.❞
❝Drawing Booth provided an amazing entertainment at our Event. Big shout-out to the talented artists, everyone absolutely loved it and we'd definitely use Drawing Booth again!❞